I am Yuliya Kalinyuk, one of the study consultants at EUAS, and I attended Erasmus+ Staff Training week "Skills for the Future" in Timisoara, Romania between 24-28 April 2023.
There were four days of training and one sightseeing day included. The training days included workshops and lectures regarding complex problem solving, creativity, design thinking, decision making, innovation and strategy development, and implementation. The training provided me with the know-how, tools and skills needed to work effectively in a fast-moving and fast-changing society.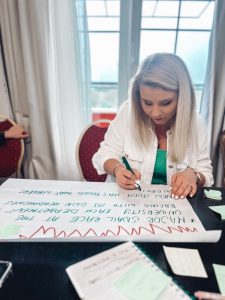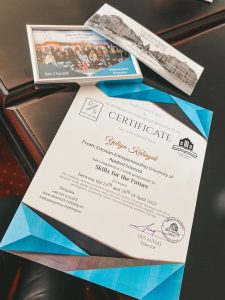 Every day I face different problems of the students and this course has helped me to improve my problem solving and decision-making skills. Moreover, the program was in English, therefore the integration to the language helped to improve my language skills. It was a fantastic week in Romania, I met great people from around Europe and learned a lot from this training.