Let's talk about where we live!
I arrived at the EUAS hostel around 1.30 at night, and we had to wait for someone to let us in. It is necessary to have your personal magnetic card to enter the campus. The hostel has 2 floors and around 40 rooms. There is a reception office, where you would meet a smiling face all the time, ready to assist at any point. Staying at the hostel costs around 280€ per month, which is extremely affordable.
I was taken to my room on the first floor, where I met my neighbor Toshi, an Indian student pursuing software development. We have our individual rooms, with a shared space that has the kitchen and the bathroom. All accommodation on this floor is similar, they look like flats with a set of 2 private rooms with shared spaces. The floor above us has a big, shared kitchen and a shared table in the corridor. The rooms are standalone, and not flat-like.
There are many international students who choose to stay in the hostel. During my first few days, while eating in the shared kitchen, I was able to interact with quite a few of them. It is interesting to talk to students of different nationalities, discover cultures, and discuss things to do, and places to visit in the country. A tradition that I really like is how we have a wooden tree at the reception area where each student writes his or her name and nationality. I am sharing some pictures of my flat here.
I will soon write about how I spent my first few days visiting Tallinn and Helsinki, but today I will talk some more about my experience at EUAS. I began my internship on 1st August. As I mentioned in my last post, the university is next to the hostel. It is a single campus, and the building is well-maintained and looks new. The classrooms are divided across two floors; each year, around 1500 students come to EUAS to study, though the university can accommodate up to 1500 students at a given time. 
There are 5 programs that are taught in English, four bachelor's programs, and one master's program:
Game Design and Development: Bachelor of Arts in Humanities (BA)




Creativity and Business Innovation: Bachelor of Arts in Social Sciences (BA)

Creativity and Business Innovations (Joint Programme with EUAS' partner universities in Lithuania and Portugal: Bachelor of Arts in Social Sciences (BA)

Software Development and Entrepreneurship: Bachelor of Science in Engineering (BSc)

MBA program in International Business Administration (MBA)
There are more courses which are taught in Estonian and Russian languages. For more information, please take a look at the website here – www.euas.eu
Most of the students come in the first week of September. During August, there were not many international students in the hostel, so I took this chance to familiarise myself with the university campus and all the available facilities. I realised that these facilities are essential to ensure that the students are well-taken care of. Students here have a 'common room' where they can work together or spend their free time. The room also has a food and drink dispenser, a meeting area and a ping pong table. Such facilities are not in my school back home in France, and I think it's nice to have them on campus.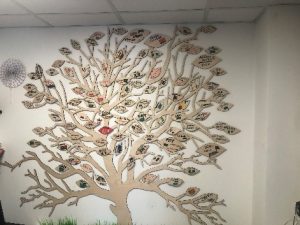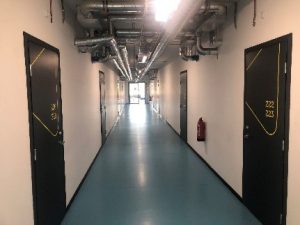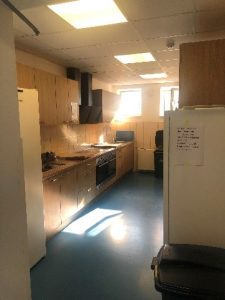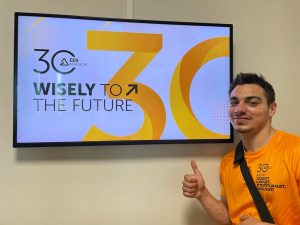 Text version In French
Parlons de notre lieu de vie ! Je suis donc arrivé à l'hôtel vers 1h30 où nous avons attendu quelqu'un pour nous ouvrir. En effet il faut une carte magnétique pour rentrer dans le campus. Celui-ci fait 2 étages et comporte une quarantaine de chambre. Il y a un accueil, avec un personnel souriant et serviable, toujours là s'il y a un problème ce qui est plutôt positif. J'ai oublié de le préciser, séjourner à l'auberge coûte environ 280€ par mois ce qui est très accessible.
On m'a ensuite amené à mon appartement au premier étage ou j'ai pu rencontrer mon voisin Toshi, un étudiant Indien qui étudie le développement informatique. Nous avons des chambres individuelles assez grande, et nous partageons la cuisine et la salle de bain. Au premier étage il n'y a que des mini-appartements avec des chambres privées. Le deuxième étage lui est plus sympa, car il y a une grande cuisine partagée ainsi qu'une table commune dans le couloir.
De nombreux étudiant internationaux choisissent de rester dans cette auberge de jeunesse. Durant mes premiers jours, en faisant en manger dans la cuisine commune, j'ai pu parler avec plusieurs personnes. C'est intéressant de discuter avec différentes nationalités, on découvre d'autres cultures, on se conseille sur les choses à faire ou voir dans le pays. Une tradition que j'aime beaucoup est que nous avons un arbre en bois à la réception où chaque étudiant écrit son nom et sa nationalité.
Voici quelques photos de mon appartement pour vous donner une idée.