My name is Alex Sepp, I am 28 years old and I recently graduated from EUAS with a Bachelor degree in Finance Management. I chose to make the most of my studies and applied for Erasmus+ program to complete my final semester of school abroad.
For my exchange semester, I decided to go to Porto Accounting and Business School (ISCAP), which belongs to Portugal's largest and most prestigious public Polytechnic Institute, the Polytechnic Institute of Porto (IPP). I felt that the warm climate and the beautiful city would suit me and my family, who were with me for the whole time. I was interested in Portugal because I had never been there before and had no expectations, which gave me a good opportunity for positive surprises.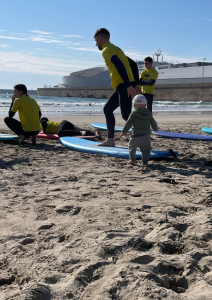 The aim of my exchange semester was to gain experience in another culture and country, to practise languages and to meet interesting people. The idea of Erasmus+ came to me during my previous studies, but I didn't find the time to do it while I was busy with other things.
The biggest challenge was to set up several important activities in the same Spring. Completing the degree at EUAS online, completing the classes at ISCAP, organizing a remote job, enjoying a new country with my partner and two sons, enjoying the Erasmus+ experience full-time and running around doing other things.
The most unforgettable memory of my mobility period was being able to share this experience with my family.
Estonia and Portugal are relatively different countries, with different cultures, different people and different nature. The universities are mainly different in size, and it is easier to deal with people at EUAS. The learning experience is quite different as the amount of subjects and the number of lecturers I met were different.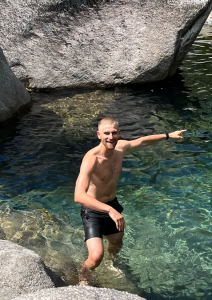 I would definitely recommend going to a foreign university to gain experience that you can't get at home. Both in terms of education and other aspects of life.
For me, the experience gave me a lot of new contacts and broadened my horizons. It has also given me a place close to my heart, which I will visit again in the future. And I'm happy that a goal I had set myself earlier has been fulfilled. I believe that this experience of will benefit me both professionally and personally. Thus, I am very thankful for Erasmus+ program and for all the opportunities it offers.