My name is Anna Karpunina, I am 19 years old and I am happy that in these ages I already had an experience of living in 3 totally different countries: Russia, Estonia and hopefully, Portugal. I spent 2 semesters abroad at the University ISCAP in Porto, Portugal during my bachelor's degree. Both in Estonia and Portugal I have been studying "Creativity and business innovation" course. And as the biggest result of my studying is that I really became more creative. That's works for real!
I chose to participate in an Erasmus+ exchange program and to go abroad because I wanted to get to know other cultures. It's exciting to be exposed to a completely new situation and to leave familiar surroundings. I was also interested in how other universities create their degree programmes. I decided to go to Portugal in particular because I want to live for a bit in warmer place. I wanted to get to know the country and its culture better. The nice weather, fish and Porto wine were of course also reasons that made me choose Portugal as my destination.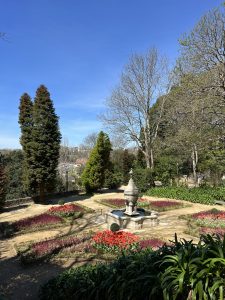 The biggest challenge I faced during my mobility was distance from my relatives. Sometimes it's not easy to fly to another European country to meet with them. However, I don't have any stress, I am an adaptable person. My rule is to accept reality, and obstacles and accept life's rules.
The most unforgettable memories of my mobility period were tasty wines, hot weather and laugh during classes. Extremely kind and helpful locals. It's amazing that almost everyone would like to help you in all possible ways.
Compared to EUAS, there was a lot of group work. The courses were very practice-oriented, so you could apply your theoretical knowledge. In contrast to Tallinn, the university was a campus university. The dormitories were also directly on site. The university wasn't super modern and technically well equipped as like in Tallinn.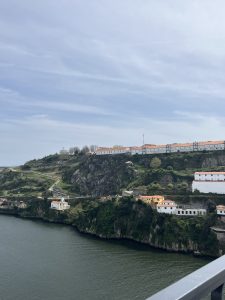 I would recommend Erasmus+ Program to other students, because it's a great opportunity to get yourself better, discover your interest and real potential. People can meet loyal friends. Also, you can compare and see different studying processes, enhance your language level and start to learn new ones.
I learned to take a more relaxed approach to new things and learned to organise myself better through all the group work I did. I also have the feeling that I have become more mature and open-minded. Overall, I think I have become more self-aware and know where I stand as I am more aware of what I want. I learned that there are many paths that can lead the accomplishment of a goal. I became more spontaneous concerning both towards my studies as well as my free time. I will definitely try to take part in other Erasmus projects during my master programme.